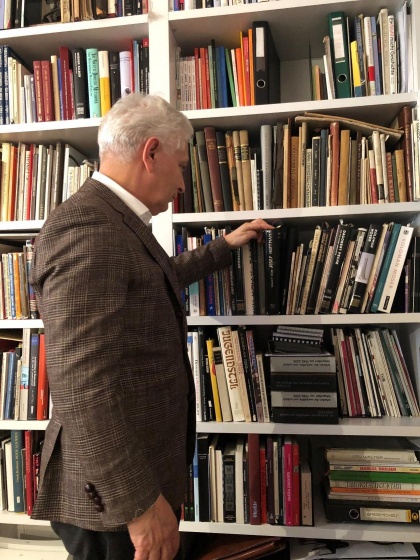 Patrick Kovacs - one of the top names in Austria.
Years of experience with antiques and works of art are responsible for the outstanding reputation of Patrick Kovacs and his art trade. The company was founded in 1976 and initially specialized in Viennese Art Nouveau objects. Due to the high level of art objects for sale and an absolute commitment to quality, the house quickly developed into the leading antiques dealer for the 19th and 20 Century in Vienna. Unconditionally legitimate business practice and fair pricing justify this success and the confidence of many customers at home and abroad. From 2014 to 2018, the gallery was located in the center of Vienna close the Opera, the Albertina and St. Stephen's Cathedral, at Lobkowitzplatz 1. We offer the Art Nouveau period ("Wiener Jugendstil"), but also Biedermeier and Wiener Ringstrasse as well as the Art Deco period between the wars and the new beginnings in the fifties. In addition to special interest in the modern style in Vienna around 1900/1910 with the main focus on the Vienna Secession and Wiener Werkstätte as well as major artists such as Otto Wagner, Josef Hoffmann, Adolf Loos, we work on the the positioning of major contemporaries and producers. So we may offer objects with the appropriate documentation of major Viennese companies such as Max Welz or Hagenauer as well as the bentwood producers Thonet and Kohn.
Since 2019 you could only arrange a meeting with Patrick Kovacs in his office in 1040 Vienna, Rechte Wienzeile 31/6 on appointment.